June 8, 2021 | Wine for Thought | Colleen Senglaub
It's Bubbly Time!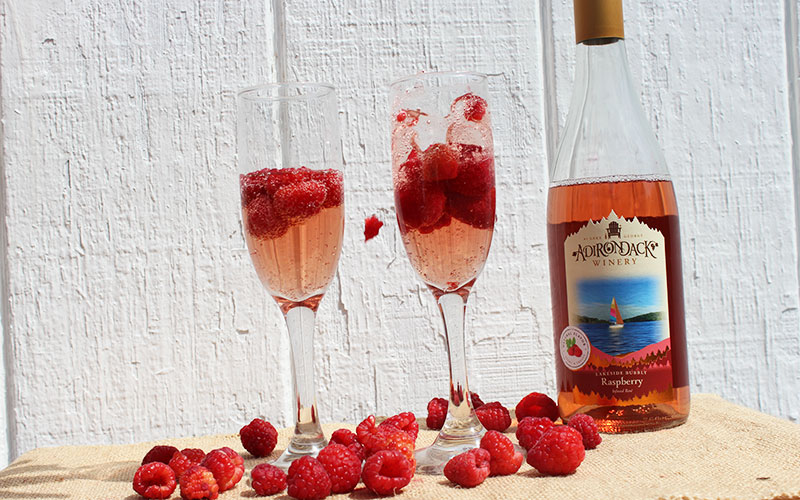 It has been a long time coming, but after 13 years we have finally released our first ever sparkling wine! Customers have asked for sparkling wine since we first opened, but the time hasn't been right…until now!
We've kicked things off with Lakeside Bubbly, a sparkling raspberry infused rosé. This rosé has delicious mouthwatering flavors of sweet, ripe raspberries blended with fresh floral notes. It is the perfect wine to break open for your next celebration! Many people don't like the difficult process of popping a cork when they drink champagne, so this sparkling wine comes with an easy to open screw top!
So, you've secured your sparkling wine…now what? Lakeside Bubbly is best served well chilled, so you want to make sure you put it in the refrigerator before drinking. About three hours should do the trick! If you're storing your sparkling wine for later, we recommend storing it upright. This will help keep the wine bubbly for as long as possible.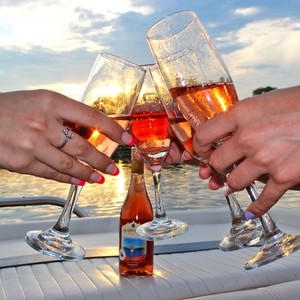 Sparkling wine can easily be enjoyed from a traditional wine glass (trust us, it works). If you are looking for maximum bubbles, it is also great to enjoy it from a flute-shaped champagne glass. Stay tuned, as we may have some Adirondack Winery champagne flutes coming your way very soon!
Sparkling wines like Lakeside Bubbly are great on their own, and perfect for a refreshing sparkling cocktail like a Bellini. Check out how we made a delicious Raspberry Bellini with Lakeside Bubbly.
Lakeside Bubbly is available to Club Members only June 4 - 10, 2021. Not a Club Member? Click here to learn how easy it is to become one!
If you aren't able to get your hands on our sparkling wine this time around, don't worry! We have another very special release coming up with Beachside Bubbly, our peach infused sparkling wine!
Be sure to follow us on social media and join our Inner Circle so you can be the first to know when we have more exciting wine releases, and get ready to pop that bubbly!
Comments
Commenting has been turned off.