April 6, 2022 | Winery Announcements | Colleen Senglaub
Join the Team at Adirondack Winery!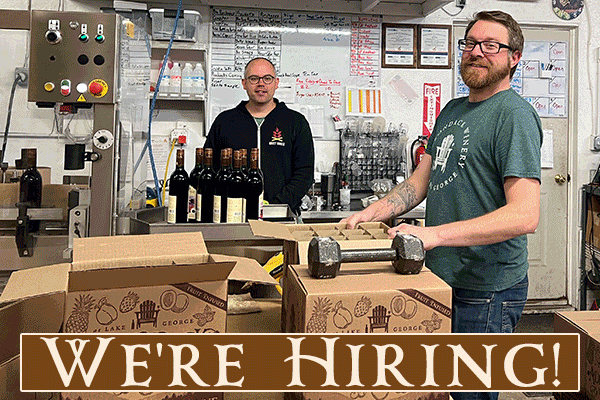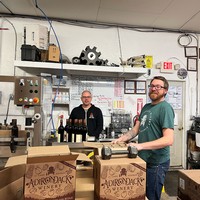 We're hiring, and we want you to join our team! We're experiencing huge growth with the opening of our new Queensbury Tasting Room later this spring, and we need people like you to help make this possible! We have full-time and part-time roles available both working with customers at the Tasting Rooms and working behind the scenes to help our booming business succeed.
A Fun Environment
Wondering if Adirondack Winery is a good fit for you? First off, it's simply a fun place to work! Let's be real here, we're not saving lives, we're helping people find their new favorite wine! No matter what your role is in the company, you will have the chance to learn about wine, try new wines, and help show other people what makes our wine so special. We aren't a large, corporate company so you'll get to know all your co-workers and become part of an amazing, wine-loving family!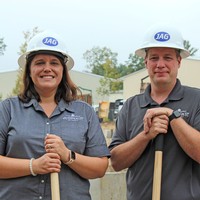 Constant Support
As a small and family-owned company, our staff gets constant support from our owners, Mike and Sasha. They want everybody at the company to have the tools they need to succeed both in and out of the office. This past year they even bought the entire company tickets to the Ice Castles in Lake George for Christmas "One of our employees said "It feels like a family here. I always feel valued and appreciated and encouraged to reach my potential." Another said, "This is by far the most supportive company I have worked for. Everyone's voice is heard and we all work toward improving together."
A Growing Company
We've mentioned we're a small company, but every day we are growing! Our new Queensbury Tasting Room will create new jobs for years to come. This means that you can get in on the ground floor of this endeavor with the chance to grow as the company grows. Tasting Room Associates have turned into Tasting Room Leads, part-timers have turned into full-timers, and every year we see people promoted to new roles.
Do you have what it takes?
All we ask is that you have dedication, passion, a desire to learn, and align with our core values! Our core values are the foundation of our company. They are as follows:
To consistently go the extra mile.
To deliver the same service, quality, and respect that you expect yourself.
To take initiative that creates continuous improvement.
To create growth through committing to the greater good of the company.
To have a passion for the brand and creativity that leads to a wow experience.
Do you think you have what it takes? Click here to learn more about our current openings and apply to be part of this ever-growing team!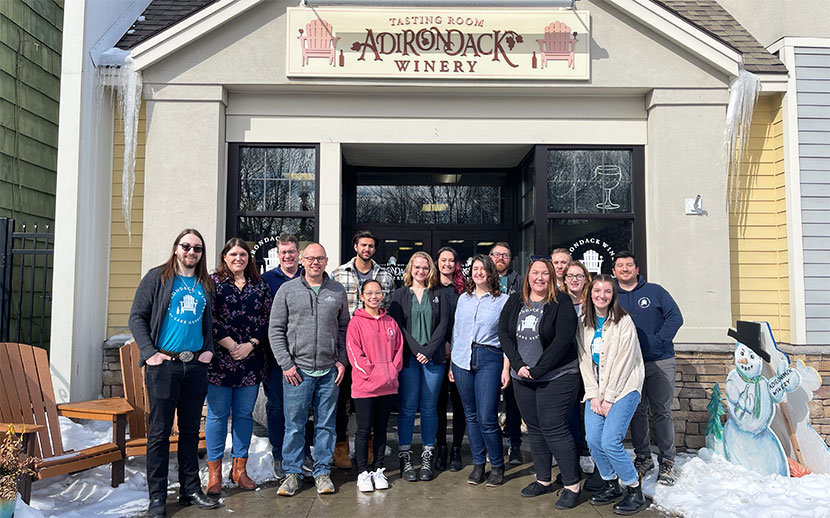 Comments
Commenting has been turned off.