June 29, 2018 | Holiday Guides, Recipes, Wine Pairing Recommendations | Vicky Seabury
Cheers to the 4th of July!
July 4th is just around the corner! We're also well into summer and grilling season. While you're planning and preparing for your July 4th festivities, you might be surprised to learn that there are many wines that pair well with traditional grilled or summer foods, and plenty of recipes that use wine to enhance the flavor of your favorite dish! Whatever's on the menu for your Independence Day, we've got a great wine for you!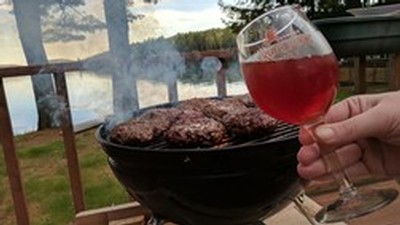 Let's talk wine pairing! As a general rule, white wines pair well with veggies and lighter meats such as chicken and fish, and red wines go great with the bolder flavors of red meat. Let's translate to your next summer cookout: pair a bright, crisp white with grilled chicken or fish and vegetables, or try a full-bodied red with a grilled burger or hot dogs! Get creative and see what flavors you can mix and match to create the perfect summer spread! We love Baco Noir for our summer cookouts – it's a versatile, medium-bodied red wine that complements the rich flavors of red meat and tangy barbecue sauce. Looking for a white wine to serve alongside your meal? We recommend Pinot Gris, a crisp, dry white wine that will bring out the lighter flavors of grilled chicken, fish, and vegetables.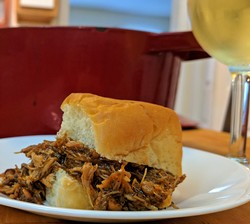 Ready to take your barbecue to the next level? It's easier than you think to find cookout-ready dishes that are made with wine! If you're a fan of pulled pork, you'll love our recipe that uses Sunny Day! This summertime favorite is made even more decadent with pineapple-infused white wine added to both the pork and the sauce. The fruity sweetness of the wine and the tangy barbecue sauce are delicious together. This recipe takes a little more preparation, but we promise it's worth the extra effort!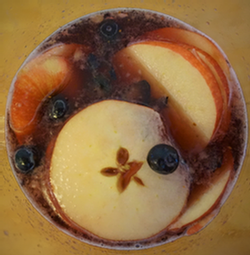 We've also got the perfect drink recipe for your weekend parties: an easy and flavorful sangria! Whip up a batch of our Red, White, and Blue Sangria for a simple but tasty refresher to serve all weekend long. We recommend making this one ahead and chilling it either overnight or the morning of your get-together - the longer the flavors mix together, the better it tastes! This easy recipe calls for a bottle of our dry red, Merlot, but if you're a fan of semi-sweet, fruit-infused wines, this sangria is also delicious with our blueberry-infused red wine, Blue Twilight, or our black cherry-infused Wild Red!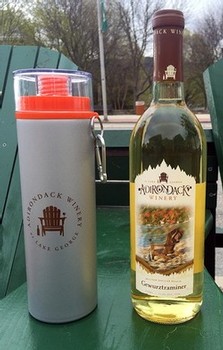 So you've got the wine for your get-togethers this Independence Day…but do you have all the accessories you'll need for a perfect party? Stash your wine in one of our Adirondack Winery Picnic Cooler Bags for a great way to stay organized on the go! This bag comes with a corkscrew, a cheeseboard, and a knife, and all you have to do is put in an icepack to keep everything nice and cool. For a non-glass solution for picnics and parties, check out our logo canteen! This single wall aluminum canteen holds a full bottle of wine and seals tight with a screw-on lid. Not transporting your wine anywhere this weekend? Make sure you have a Vino Hug to keep your glass cool. These reusable wine glass koozies are made of neoprene and also helps protect your glass!
No matter what you've got planned for your 4th of July celebrations, we hope you have a safe and happy Independence Day! Cheers!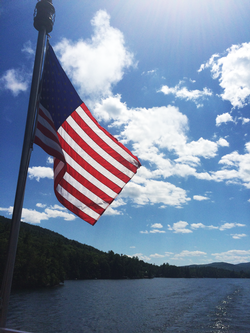 Comments
Commenting has been turned off.