August 3, 2023 | Piper Spratt
Red Wine Revelry: 10 Summer-Friendly Dishes to Pair with Adirondack Winery's Delightful Reds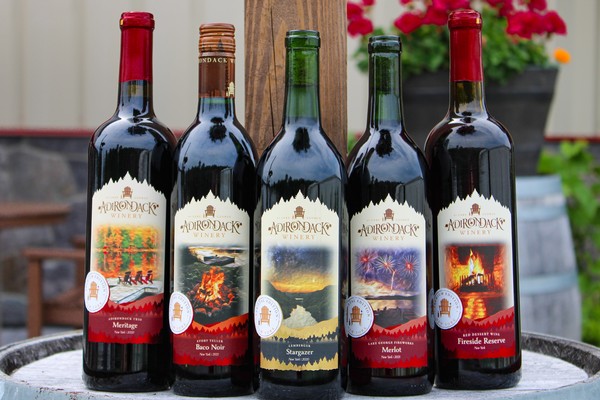 As August rolls around, it's time to savor the rich flavors of red wine and celebrate Red Wine Month in style. If you're a fan of Adirondack Winery's delightful reds like Baco Noir, Merlot, Cabernet Franc, Meritage, Cabernet Sauvignon, Pinot Noir, Lemberger, and Port, we have ten summer-friendly dishes that pair perfectly with these delectable wines. So raise your glass, fire up the grill, and let's dive into a world of mouthwatering flavors!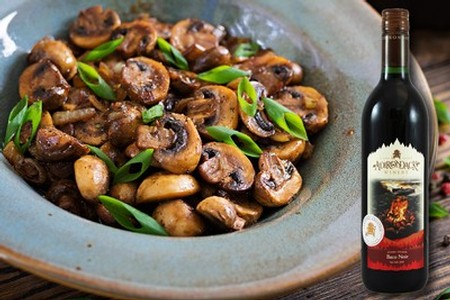 1. Grilled Portobello Mushrooms with Baco Noir:
Capture the essence of summer with juicy grilled Portobello mushrooms paired alongside Adirondack Winery's Baco Noir. The earthy flavors of the mushrooms complement the bold fruity notes of the wine, creating a delightful union of textures and tastes.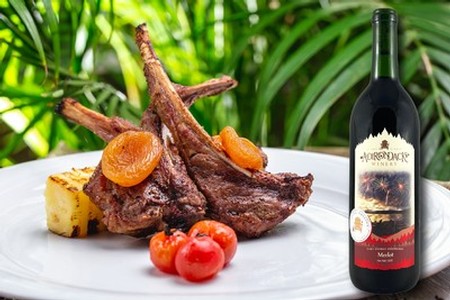 2. Herb-Crusted Lamb Chops with Merlot:
For an elegant summer feast, indulge in herb-crusted lamb chops that harmonize beautifully with Adirondack Winery's Merlot. The tender meat and aromatic herbs play off the wine's rich blackberry and spice flavors, creating a symphony of delectable sensations.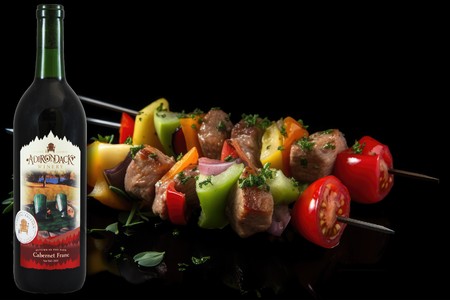 3. Grilled Steak and Vegetable Skewers with Cabernet Franc:
Fire up the grill and prepare succulent steak and vegetable skewers that pair flawlessly with Adirondack Winery's Cabernet Franc. The smoky char of the grilled meat blends seamlessly with the wine's velvety texture and hints of dark cherries.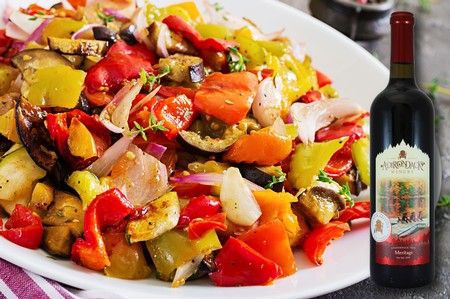 4. Mediterranean Ratatouille with Meritage:
Discover a taste of the Mediterranean with a vibrant ratatouille dish that beautifully complements Adirondack Winery's Meritage. This harmonious pairing brings together the flavors of ripe summer vegetables and the wine's complex layers of dark fruit and spice.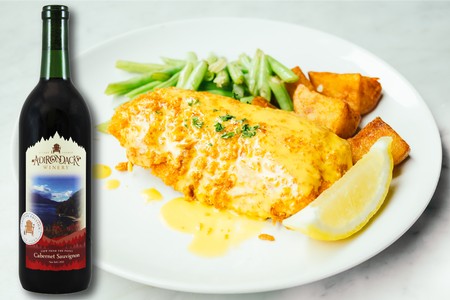 Indulge in crispy and flavorful Parmesan-crusted chicken, all while sipping on Adirondack Winery's Cabernet Sauvignon. The wine's robust structure and blackcurrant undertones elevate the savory flavors of the chicken, creating a match made in culinary heaven.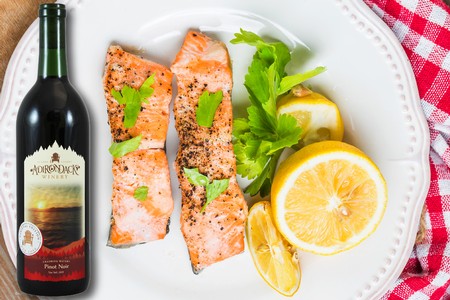 6. Salmon en Papillote with Pinot Noir:
Experience a culinary adventure with delicate salmon en papillote that dances gracefully with Adirondack Winery's Pinot Noir. The wine's bright acidity and notes of cherries complement the buttery richness of the salmon, creating a showstopping flavor combination.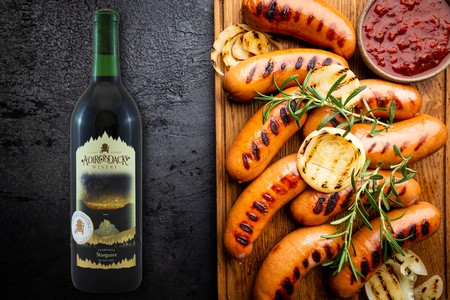 7. Grilled Sausages with Lemberger:
For a casual and hearty summer meal, grill up some flavorful sausages and pair them with Adirondack Winery's Lemberger. The wine's dark berry flavors and peppery notes embrace the savory goodness of the sausages, making every bite and sip memorable.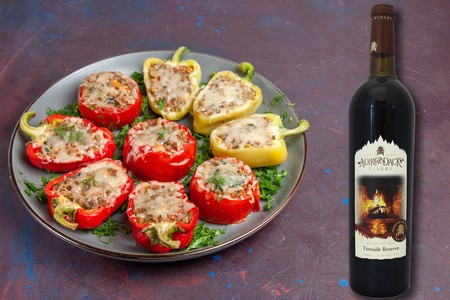 8. Stuffed Bell Peppers with Port:
Enjoy a burst of flavors with stuffed bell peppers that find their perfect partner in Adirondack Winery's Port. The wine's sweet and intense berry flavors complement the vibrant peppers and cheesy fillings, resulting in a culinary adventure for the taste buds.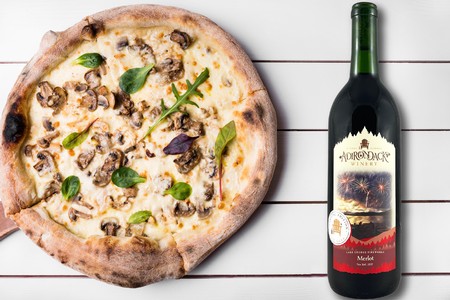 9. Mushroom and Gruyere Pizza with Merlot:
Indulge in a slice of heaven with mushroom and gruyere pizza alongside Adirondack Winery's Merlot. The wine's smooth tannins enhance the earthy richness of the mushrooms and the nutty creaminess of the cheese, creating a match made in gourmet heaven.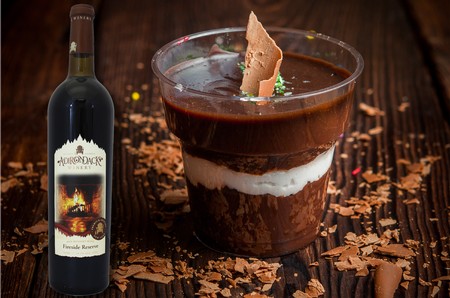 10. Dark Chocolate Mousse with a Port:
End your summer feast on a divine note with dark chocolate mousse paired with Adirondack Winery's Port. The wine's luscious sweetness and notes of blackberries perfectly complement the bittersweet chocolate, creating a decadent finale to an unforgettable meal.
August is the perfect time to celebrate Red Wine Month with Adirondack Winery's incredible selection of red wines. Whether you're enjoying grilled delights, Mediterranean-inspired dishes, or indulgent desserts, these ten summer-friendly pairings are sure to elevate your dining experience. So gather your loved ones, stack your wine rack, and savor the flavors of summer with Adirondack Winery's red wines and these fantastic culinary companions. Cheers to Red Wine Month and the joy of pairing food and wine together!

Comments