White Diamond Basil & Olive Oil Cupcakes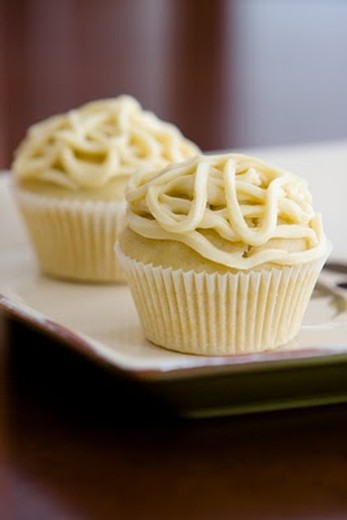 Recipe Date:
February 17, 2016
Measurements:
Imperial (US)
Ingredients
1 cup Extra Virgin Olive Oil
2 ozs Fresh Sweet Basil Leaves
2 cups All-Purpose Flour
1 1/2 tsps Baking Powder
1 cup Granulated Sugar
3 large Eggs
pinch of Salt
1/2 cup White Diamond
Directions
*Recipe and image courtesy of Stef at the Cupcake Project adapted from her Basil Infused Olive Oil Cupcakes with White Wine Recipe.

Cupcake Instructions
Soak basil leaves in the olive oil for at least an hour. You can also muddle them to help release the basil's natural oils.
Pour oil through a sieve to remove the basil. Squeeze out as much oil as you can. No matter how hard you try, some will remain on the leaves. It's OK. You only need to end up with 2/3 cup of oil.
Sift together flour, baking powder, and salt into a large bowl.
In a mixing bowl, combine sugar and olive oil and mix on high speed until completely combined.
Beat in eggs, one at a time.
Add 1/3 of the flour mixture and mix on slow speed.
Add half of the wine and continue mixing.
Add another 1/3 of the flour mixture, followed by the rest of the wine and the remaining flour mixture and beat until combined between each addition.
Fill cupcake liners 3/4 full.
Bake at 350 F for 25 minutes or until they bounce back when touched.
Olive Oil Buttercream Ingredients & Instructions:
Ingredients:
1 1/2 C confectioners' sugar (add more until it reaches your preferred consistency)
1/2 C unsalted butter, room temperature
2 T olive oil
Instructions:
Mix together sugar and butter until they are blended and creamy.
Add olive oil and continue to beat for another minute.
Add more confectioners' sugar to make the frosting stiffer, if desired.